HUSBANDRY AGENCY
Our skilled team has the knowledge and experience to take the best care of all your vessel husbandry requirements in Ghana, both in port or offshore at Tema and Takoradi ports.
We have access to launches, tug boats, trucks, trailers and forklifts and understand the need for prompt and accurate communication resulting in fast vessel turnaround.
Our local knowledge and excellent relationships with both suppliers and local authorities means we can take care of your crew, deliver provisions, spares or fuel in good time, always taking care to keep in budget.
Meeting the needs of cargo vessels, naval vessels, cruise ships and oil & gas marine service providers are at the heart of our day-to-day business.
WE CAN ASSIST WITH:
Crew change
Cash to Master
Spare Parts sourcing & delivery
Supply of provisions & fresh water
Medical assistance for crew
Bunker & Luboil supply
Work permits
CREW CHANGE
OMA Ghana offers crew handling and crew change services for crew and other persons transiting through Ghana.
If arriving or leaving by air, Accra Kotoka International Airport can be an extremely busy and congested airport with many flights every day at peak times. Our experienced team can make your crew changes as smooth and trouble free as possible.
OUR SERVICES INCLUDE:
Meet and greet service, assisting with all arrival/departure airport formalities including assistance with visa on arrival as required.
Travel assistance including flight bookings
Transport arrangements from/to the hotel, from/to the vessel by minibus, SUV or VIP car
Hotel accommodation – sourcing the best options taking into consideration the quality, daily rate and proximity to the vessel location.
Immigration services including:

Visa applications, work permit processes and documentation; we can arrange Transit visas (single entry valid 48 hours) or Emergency visas on arrival (single entry valid one month) and can provide the necessary documentation including Letters of Invitation (LOI), Guarantee (LOG), OK to Board and Visa on Arrival
Our office representatives will meet your crew on arrival and assist them accordingly. To ensure smooth embarkation / disembarkation we require a minimum of 48-hours advance notice to complete pre-arrival formalities.
The Immigration office for both air and sea ports offices is open from 9:00 to 17:00 every day and closed during weekend.

Just Ask – Our team is happy to offer advice and guidance on local transport, travel, work permits, documentation, immigration, accommodation and more.
CASH TO MASTER
The delivery of cash to the master of the vessel is frequently required. We offer this service providing receipts, confirmation of exchange rate and documentation as required subject to receiving 48-hours advance notice to perform this service.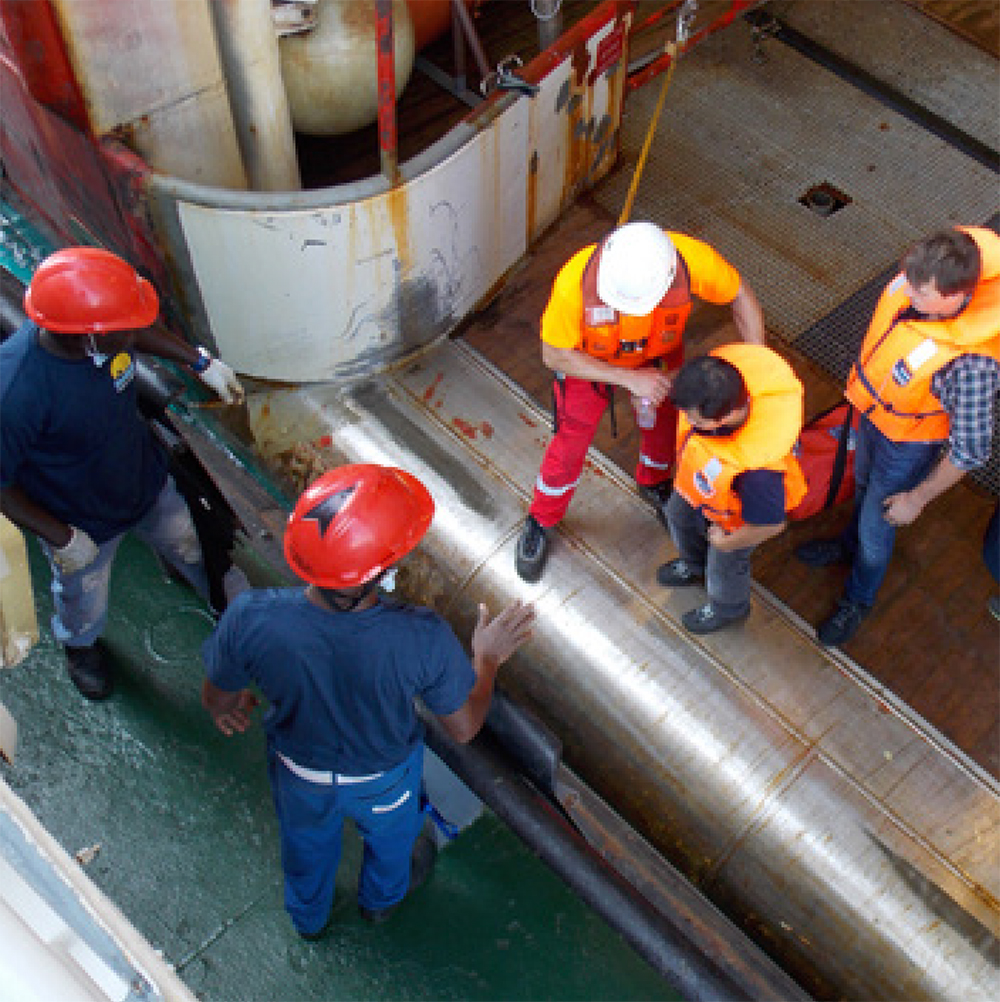 SPARE PARTS SOURCING & DELIVERY
Our experienced team will co-ordinate the timely sourcing and delivery of spare parts needed by the vessel both in port or offshore.
SUPPLY OF PROVISONS & FRESH WATER
We can arrange the delivery of provisions and fresh water to the vessel as required.
MEDICAL ASSISTANCE FOR CREW
We can arrange all emergency and medical assistance that might be needed by crew, passengers or other persons.
BUNKER & LUBOIL SUPPLY
We can arrange the supply & delivery of bunker and luboil – both in port or offshore as required by the vessel with varied options.
WORK PERMITS
We can guide and assist you to arrange the relevant work permits required for all expatriate workers in Ghana.
INFORMATION PACKS
If you'd like to receive a copy of our information packs on Crew Change, Immigration or Work Permits, please register your details below and a member of the team will be in contact.