CONCIERGE SERVICE KOTOKA INTERNATIONAL AIRPORT (ACC)
Would you like assistance to make your visit to Accra's Kotoka International Airport as smooth and efficient as possible?
Our dedicated, experienced and friendly Concierge team members are available to assist all arriving, departing & transit passengers, travelling on any airline, on any international or domestic flight, in any ticket class.
Inter-terminal transfers between the domestic and international terminals can also be provided as required.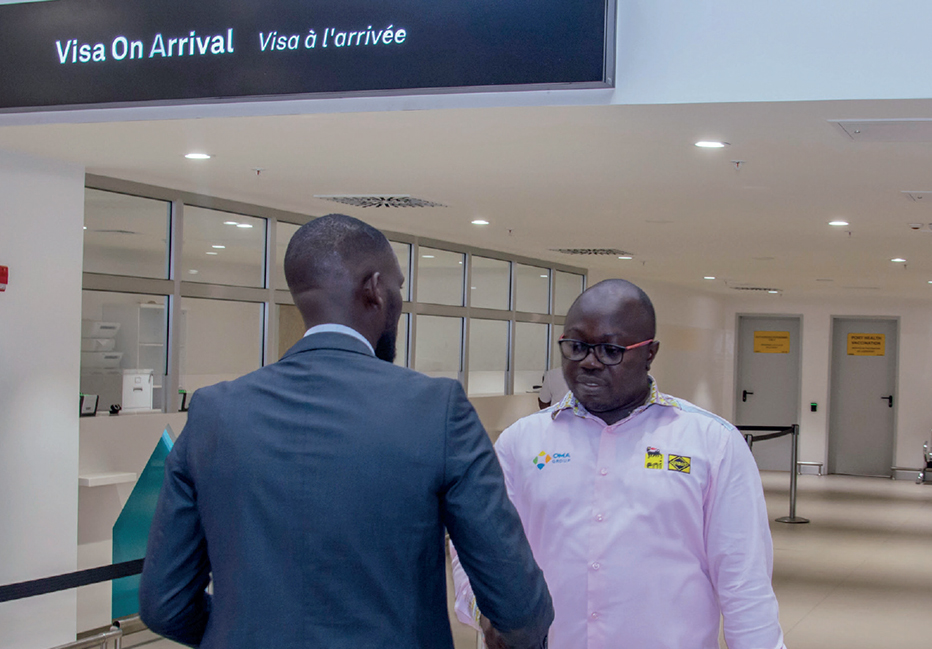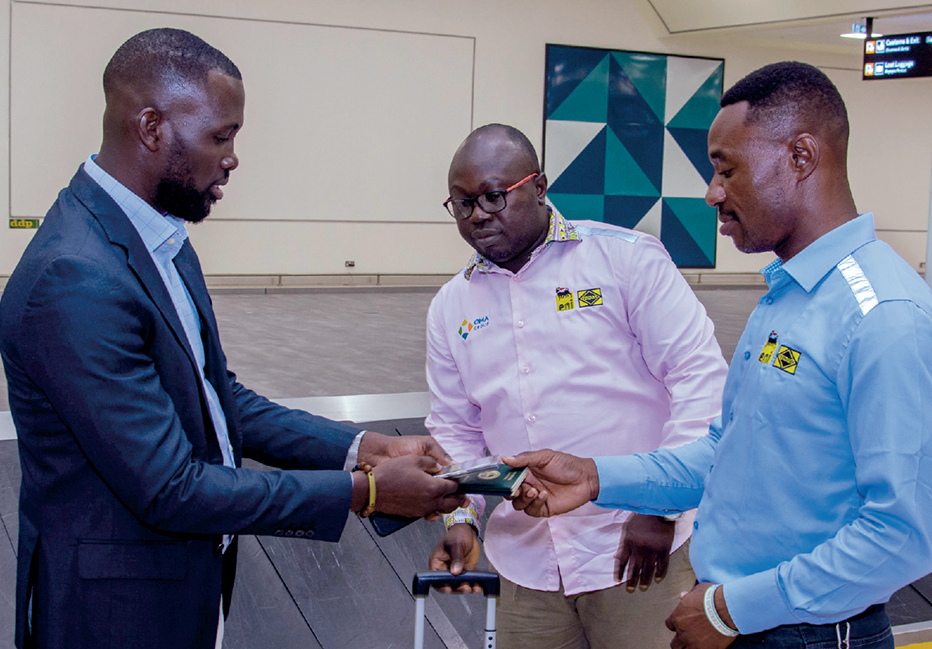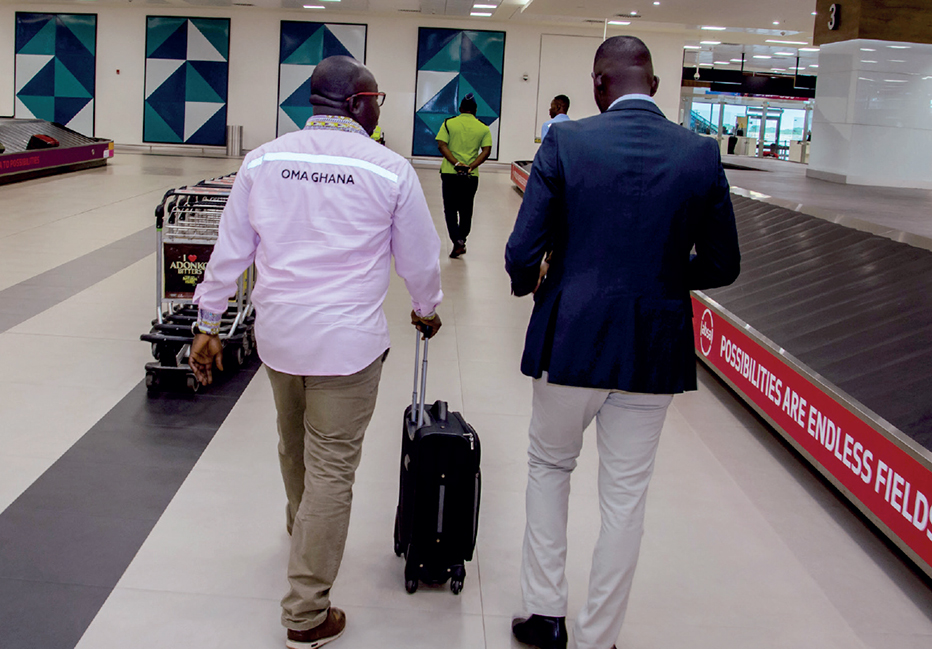 ARRIVALS SERVICE
We will meet you from the aircraft, guide you seamlessly through all formalities and transport you to your hotel or final destination using our comfortable, dedicated OMA shuttle service.
If you are transiting through Accra, we will transfer you between terminals and guide you to your departure gate in time for your connecting flight.
The OMA Ghana Airport Concierge Arrivals service includes:
Border control formalities (Immigration & Customs)
Inter-terminal transfer service (international-domestic and vice versa)
Shuttle Service from airport to final destination
Advance Visa assistance (72 hours notice required for this service with exceptions*)
Visa on Arrival (48 hours notice required for this service with exceptions*)
*Exceptions: Passengers arriving from Iraq, Sri Lanka, Iran, Pakistan, Kuwait, China, Sudan and Syria require special clearance on arrival, so we need two weeks advance notice to notify Immigration.
Book Online
We can also assist with:
Onward flight tickets
Accommodation bookings
Short and long-term transport solutions (with driver provided)
Excursion and tour bookings
Landing rights authorization for private flights
DEPARTURE SERVICE
As you bid farewell to business associates, friends or family in Accra, our Airport Concierge service can help make your airport experience as smooth, efficient and stressfree as possible. Your journey begins with a pick-up by our comfortable OMA shuttle service at a prearranged time, from a pre-agreed location in Accra.
Following drop-off at Accra airport, a friendly OMA Concierge team member will assist with pre-departure document checks, followed by check-in and then on to customs & immigration formalities before boarding.
The OMA Ghana Airport Concierge Departure service includes:
Pick-up from any hotel or pre-agreed location in Accra
Transport to Accra airport (domestic or international terminal)
Check-in
Border control formalities (Immigration & Customs)
Assistance with luggage (accompanied and unaccompanied), and excess luggage procedures
Escort to boarding gate
Our dedicated Concierge team members are available to accompany larger groups if required.
Please call +233 209 995 934 / +233 501 464 078 or email [email protected] to discuss your requirements, to obtain a no obligation quote or to make a reservation. Or you can book online by clicking the buttons above.
Reservations can be accepted up to one week prior to commencement of travel to or from Accra.