OMA LOGISTICS GHANA LTD
OMA Logistics Ghana is 100% Ghanaian owned company. Operating since 2015, we have established a firm foothold in the logistics, shipping, mining and oil & gas industries in Ghana with offices in Tema, Takoradi, and Accra.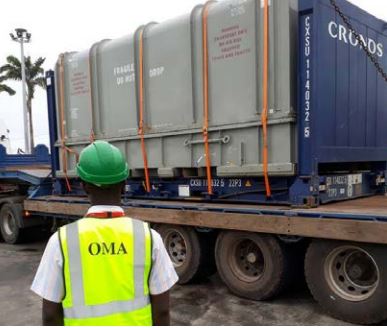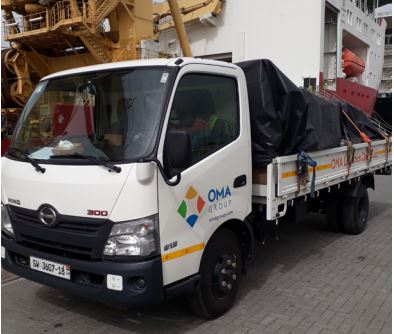 OMA Logistics Ghana works as your local partner. We give you the tools and detailed information you need to make the supply chain logistics process easy to navigate, whichever industry you work in, wherever in the world.
Our licensed logistics division serves the entire sector and offers solutions for mining, oil & gas, energy & Infrastructure, project cargo, exhibition goods, commercial cargo, temporary imports and LCL; by air, sea and road, including transit cargoes to Mali, Burkina Faso and Niger.
Ghanaian Ports are the preferred gateways to the landlocked countries and we offer competitive rates compared to other countries/routes.
We offer logistics support services to our customers in the oil & gas industry, mineral extraction and energy sectors. As a fully indigenous company we have been able to forge important alliances with international companies operating in these sectors, meeting all local content laws that are important for the future of the country. OMA Logistics is registered with the Petroleum Commission and is a licenced Customs House Agent.
Our sister company OMA Ghana offers ship agency and husbandry services as well as services and joint ventures with clients in the oil & gas industry.
SETTING THE STANDARDS IN GHANA
We are committed to conduct our business activities in a responsible, transparent and ethical way, and a TRACE certification process is undertaken every year. We meet and comply with the local content regulations.
Through major investments in staff, resources and internal & external training, OMA Ghana is proud to have achieved TRACE certification (renewed annually) and has developed International QHSE policies and an Integrated management system based upon ISO 9001:2015, ISO 45001:2018 and ISO 14001:2015, for which we are certified and audited annually by DNV GL.
We use our internal ISO integrated management systems as the basis for our workflow and this also ensures that any sub-contractors match our own demanding standards. The overall aim is to ensure consistency in the quality of our service and the prevention of harm to people or the environment
We are proud of our corporate social responsibility programme and our flagship project – Futurestars is now a fully fledged registered charity: